White House Cancer Moonshot
Through the Health Equity Initiative, AWS has supported Seattle-based startup Hurone AI, which is democratizing access to high-quality cancer prevention and care by building artificial intelligence-powered applications…
Hurone AI, a Seattle-based company with roots in Africa, is testing new technology that will use artificial intelligence to simulate oncologist-patient conversations.
GeekWire - 2023 Predictions
Funding for digital health startups and initiatives soared during the pandemic as entrepreneurs and consumers increasingly embraced telehealth, remote monitoring, and a suite of devices from sleep trackers to exercise bands.
Dr Kingsley Ndoh lost his aunt over a decade ago to colorectal cancer. She was only 51 years old and prior to her diagnosis, she was having high-risk abdominal symptoms. But in Nigeria, where Ndoh was both born and studied medicine, the screening guidelines for colorectal cancer begin at the age of 50.
GeekWire - The Hurone AI Story
Seattle entrepreneur Kingsley Ndoh is driven by the memory of his aunt, who died too young of colon cancer. A lot of things went wrong when she was sick more than ten years ago in Nigeria, said Ndoh.
About Amazon - AWS Health Equity
Hurone AI's Gukiza app enables oncologists to provide remote patient monitoring and teleoncology throughout the country. Powered by AWS, the Gukiza app allows oncologists to communicate with patients using digital devices and text messages, increasing the ability to provide care to more patients in more places.
Experts say Artificial Intelligence is transforming the practice of medicine. It is helping doctors diagnose patients more accurately and contribute to improving communication between physician and patient. Linord Moudou spoke with Dr. Kingsley I. Ndoh, Founder & Chief Strategist at Hurone AI.
"One of the major challenges in cancer treatment is that patients do not have access to address symptoms or side effects of the therapies," Kingsley Ndoh told Datanami. "So what Hurone AI is doing at this stage is we're providing a platform to be able to do that remotely and streamline the work of doctors."
AWS is providing funding to startups like Seattle-based Hurone AI, which is testing an app in Rwanda that will help the country's less than two dozen oncologists treat patients across the 13 million-person nation. 
Founded by Dr. Kingsley I. Ndoh, MD, MPH, Hurone AI is a healthcare startup dedicated to reducing the disparities in cancer care and treatment and improving outcomes for women diagnosed with breast cancer in Rwanda. The idea for the company was born after Dr. Ndoh was exposed to inequities in healthcare particularly in sub-Saharan Africa.
Union for International Cancer Control (UICC)
"Addressing the cancer data gap is a herculean but necessary step that we will employ in designing innovative solutions to several gaps in the cancer control continuum and ultimately improve outcomes in low- and middle-income countries." –   Dr Kingsley I. Ndoh, Founder and Chief Strategist, Hurone AI
World Economic Forum (WEF)
"Using the cloud, we are able to scale the Gukiza app, address the African cancer data gap, and better support patients throughout their cancer treatment journey. By increasing treatment compliance and completion through Gukiza, we reduce costs from side effects-related hospitalizations, and increase survival rates," said Dr Kingsley Ndoh, Founder and Chief Strategist at Hurone AI.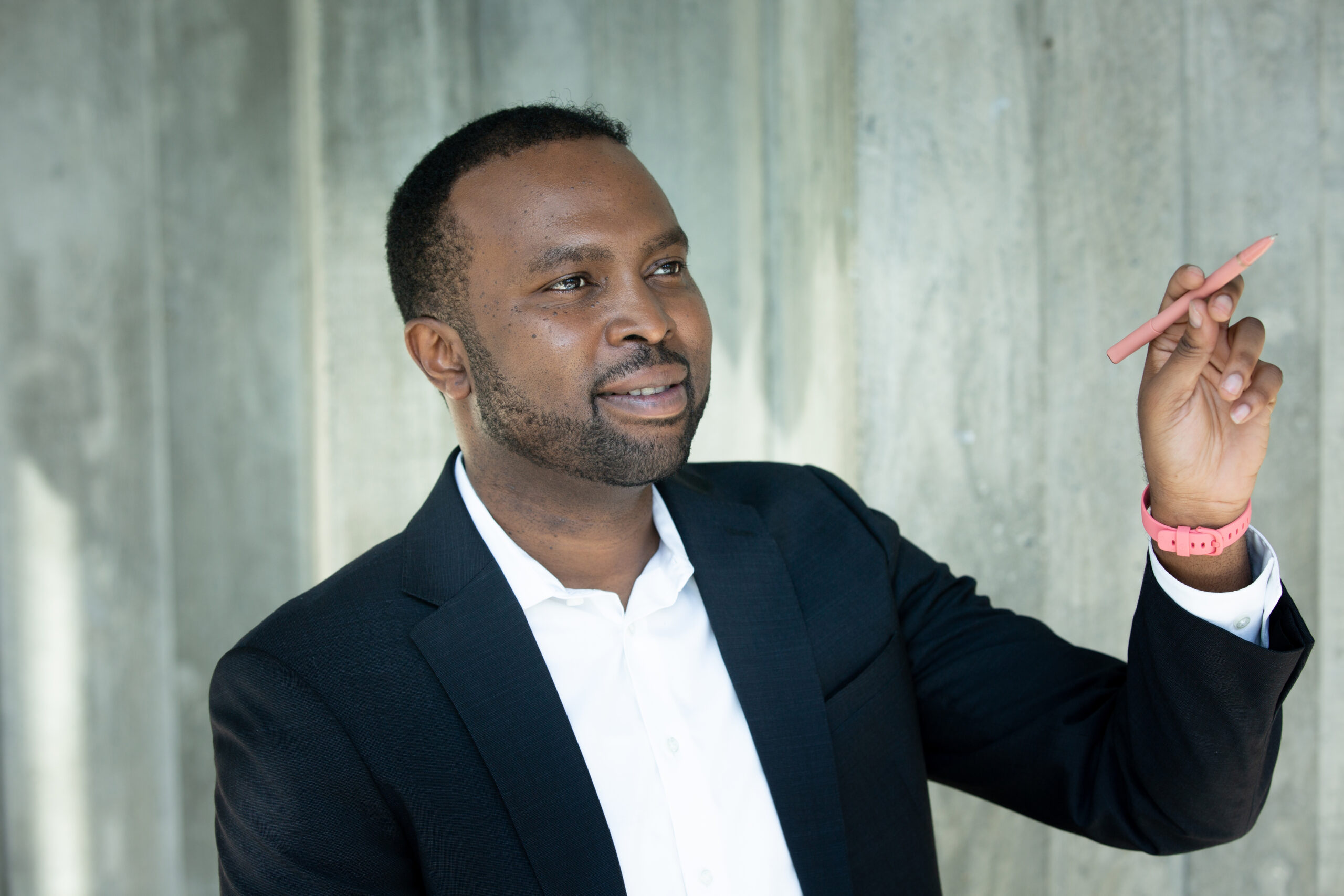 "The strategy of hand washing, and social distancing adopted by many African governments assumes that most of the populace have running water and live in spacious neighborhoods. However, according to a United Nation's report, nearly half of the 700 million people in sub-Saharan Africa live in "water scarce" environments.
Seattle Times - Cancer in Africa
It is high time that Africa paid attention. Leaders should start by budgeting more funds for noncommunicable diseases, training health workers in oncology and developing national policies and guidelines on cancer prevention and treatment. The governments should fund national cancer registries and cancer research, and ultimately invest in specialized cancer centers. 
Hurone AI, a MedTech startup founded by Dr Kingsley Ndoh, is building revolutionary and culturally-sensitive digital health solutions, powered by artificial intelligence to address this health equity gap. Their current focus is on breast cancer because it's the most common type, but their software is expanding to address other cancers.
In Nigeria — Africa's largest economy but also one of its most unequal, where 2 in 5 people survive on $1 a day or less — some of the first COVID-19 patients were political figures, including the president's chief of staff, Abba Kyari. Some were believed to have been infected while traveling in Europe or Egypt, drawing snickers from working-class Nigerians fed up with official corruption and the perks enjoyed by a moneyed class famous for its passports and plane tickets.